Melanie and Paul's London Haymarket Hotel wedding was a sophisticated black tie celebration, capturing the essence of Hollywood glamour at this stylish venue in London. It may seem a long way away from the long hot summer days we are experiencing at the moment in the UK but Christmas will be here again before we know it and I know lots of couples are planning their winter wedding at the moment.
The Haymarket Hotel Wedding
Situated in the heart of London around the corner from Trafalgar Square, The Haymarket Hotel created the perfect atmosphere for this winter wedding. Vintage furniture, intricate wallpapers and beautiful light fixtures all added to the ambience, team that with the couple's Gatsby inspired wedding details and The Haymarket Hotel was brought to life for the evening.
The Outfits
Melanie wore Idolize by Suzanne Neville, from Ellie Sanderson Bridal Boutique; a fitted slipper satin number that was paired with fur and diamonds for the ultimate Hollywood glamour outfit.
Paul wore a bespoke velvet suit with waistcoat and Melanie's young son Olly made for an excellent groomsman, both looked very dapper in their black tie. I even dressed for the occasion, joining all the men in black tie – it had to be done for such a sophisticated evening!
The Party
Cocktails and canapés were served in the very regal library, before a champagne reception in the basement pool and spa area. This incredibly cool space looked amazing with some very funky lighting.  The evening meal followed, with some lovely speeches all round, then a Mince Pie cake – it would have been rude not to really for a December wedding!
The Couple Shots
We captured some lovely couple shots in and around the hotel as it was early evening and, being December, completely dark outside by this point. I used an Westcott ICELIGHT LED continuous light source, which looks rather like I'm carrying around a Star-Wars light Sabre(!), to create a vintage 1920's look, Melanie and Paul got completely into the shoot and looked amazing!
The Haymarket Hotel Wedding Photos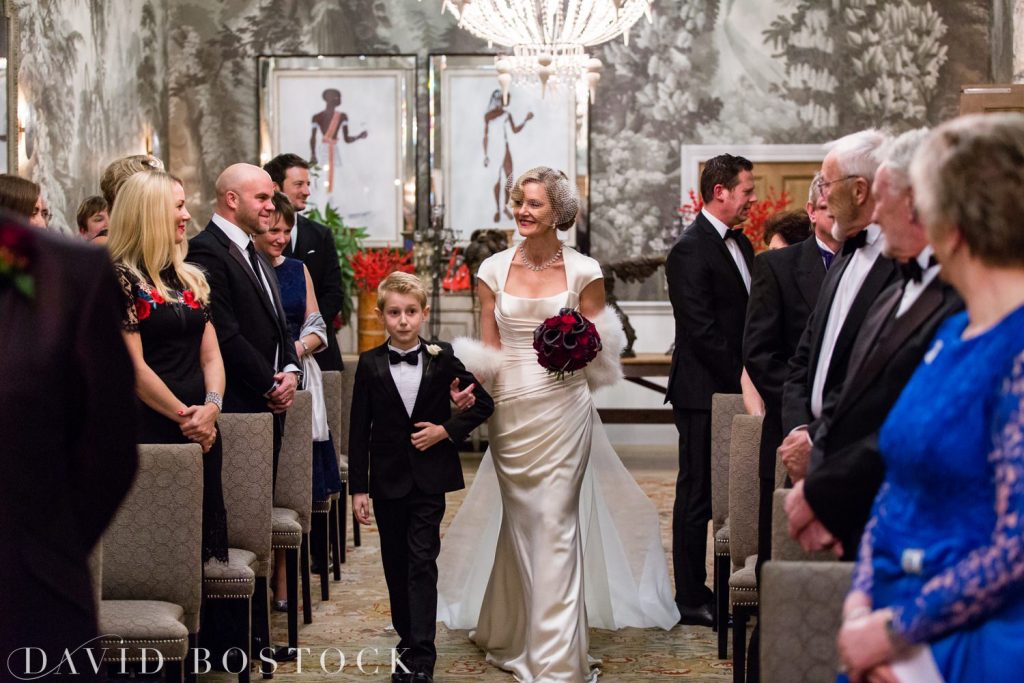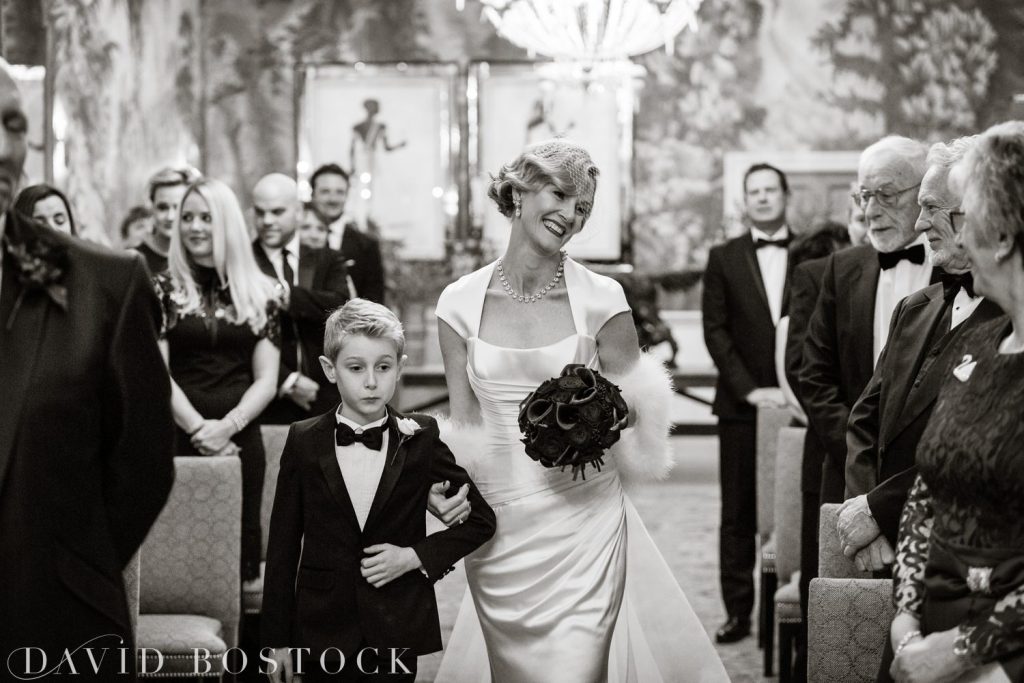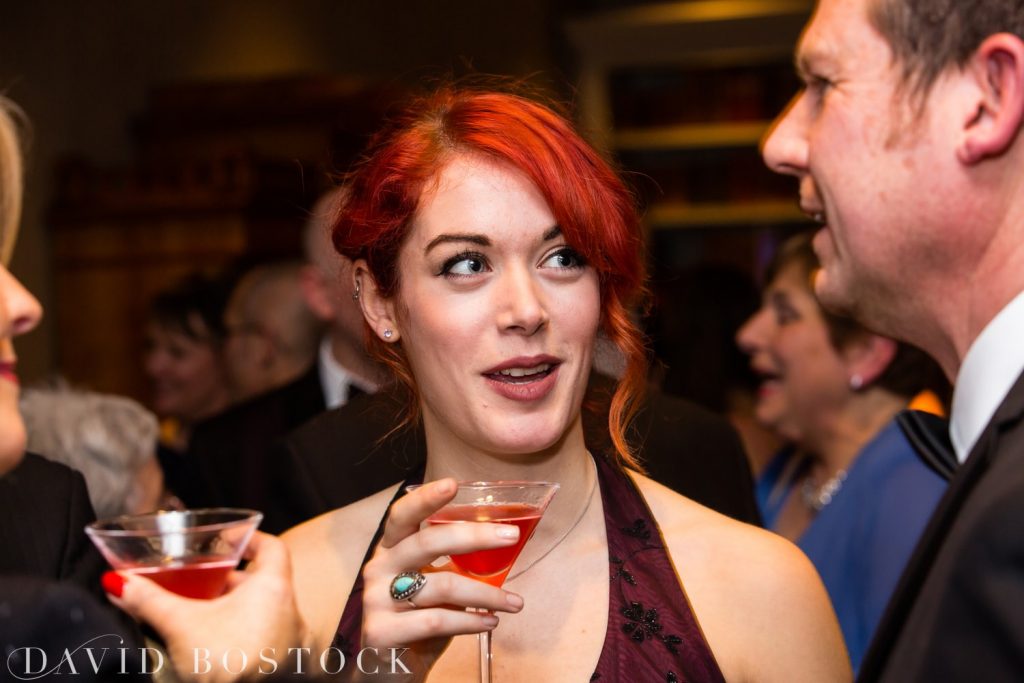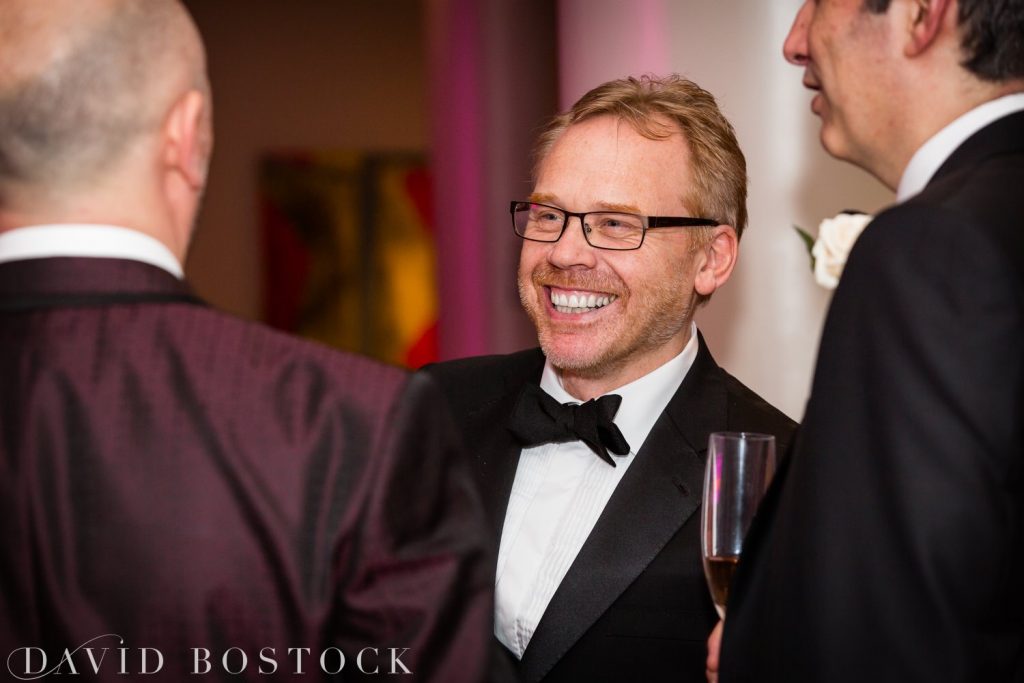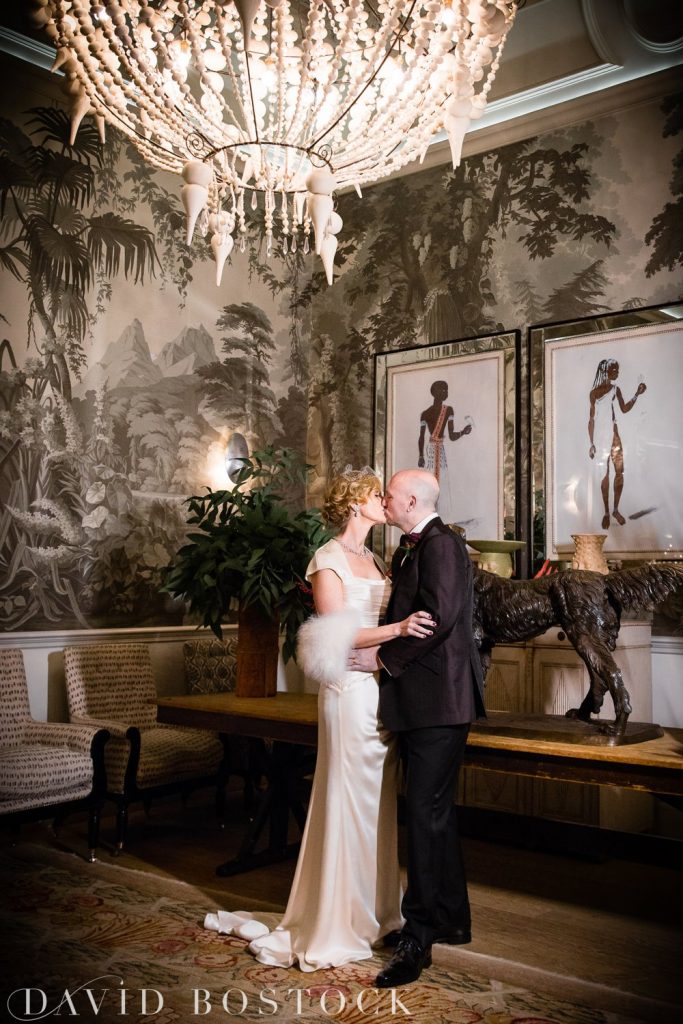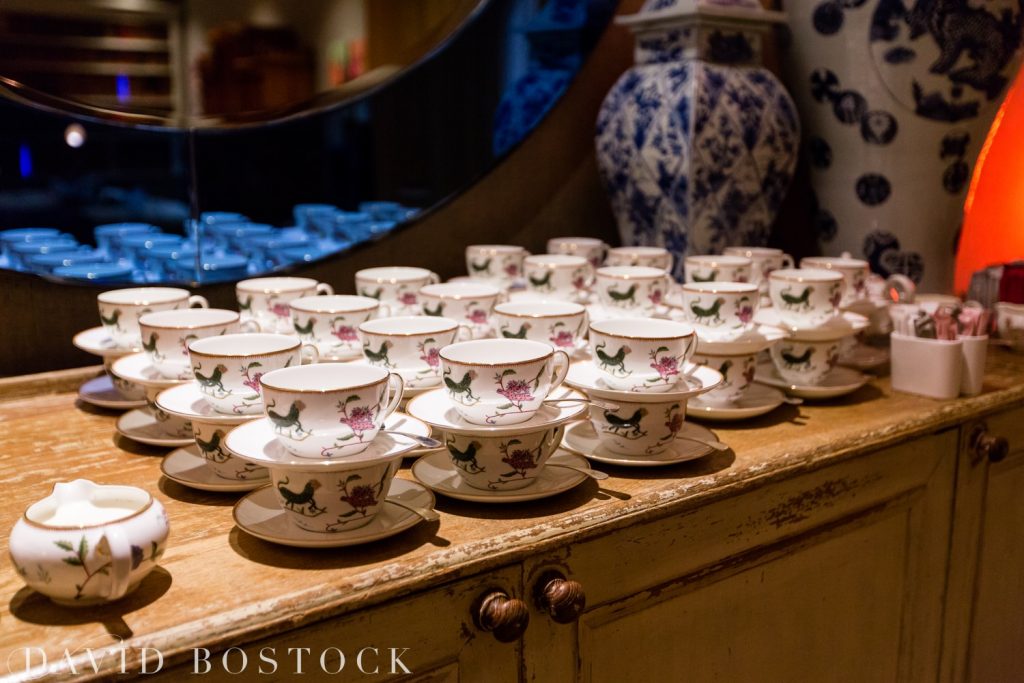 If you are having a London wedding then I'd love to chat about being your wedding photographer just send me some details by filling in the CONTACT FORM from my website HERE
If you enjoyed the images here please leave me a comment as I love to get get your feedback!