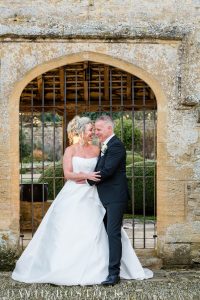 Caswell House Wedding Photographer
I love working throughout the year as a Caswell House recommended wedding photographer and I have photographed this luxury barn venue in all seasons over the past 15 years.
Why Brides-to-Be and Wedding Couples Choose Caswell House in Oxfordshire for Their Dream Wedding
Nestled in the picturesque countryside of Oxfordshire, Caswell House has become a beloved wedding venue for brides-to-be and wedding couples alike. The allure of this enchanting location extends beyond its rustic charm and historic elegance, as it offers a one-of-a-kind wedding experience that captures the essence of romance and beauty. Here, we delve into the reasons why Caswell House is the premier choice for couples seeking a dream wedding.
1. Timeless Elegance
Caswell House, a 15th-century manor, exudes timeless elegance and character. Its stunning architecture, complete with exposed beams, stone walls, and a charming thatched roof, serves as the perfect backdrop for couples seeking a classic, romantic wedding. The venue's historical ambiance creates a sense of nostalgia and reverence that brides-to-be find irresistible.
2. Versatile Spaces
Caswell House provides couples with a range of versatile spaces to choose from. Whether you envision an intimate gathering or a grand celebration, this venue can accommodate your needs. The options include the beautiful barn, outdoor courtyards, and a charming Cotswold stone barn for ceremonies and receptions, ensuring your wedding is tailored to your vision.
3. Exquisite Gardens
One of the standout features of Caswell House is its beautifully manicured gardens. These lush, vibrant gardens offer an idyllic setting for outdoor ceremonies and stunning photo opportunities. The serene atmosphere of the gardens, complete with fountains and floral displays, adds a touch of magic to every wedding.
4. Exceptional Service
Caswell House prides itself on its exceptional service. The professional and dedicated team is committed to ensuring every detail is attended to, from planning to execution. Their expertise, combined with the venue's charm, creates an unforgettable experience for couples and their guests.
5. Exclusive Use
Caswell House offers exclusive use of the venue on your wedding day, providing an intimate and private setting for you and your guests. This exclusivity allows couples to immerse themselves in the moment without distractions, fostering a unique and cherished experience.
For brides-to-be and wedding couples in Oxfordshire, Caswell House is a dream come true. Its historical charm, versatile spaces, exquisite gardens, exceptional service, and exclusive use policy make it the perfect place to say "I do." With Caswell House, the journey to marital bliss begins in a place where timeless elegance and modern romance seamlessly intertwine.
Real Weddings at
Caswell House
The blog features a collection of weddings I've photographed at Caswell House. Have a look through to get some inspiration for your wedding photos.
Emily and Scott's romantic Cotswold celebration at the idyllic Caswell House wedding venue, was a gloriously happy day packed with personal touches, and a very cool couple! The Caswell House wedding venue Caswell House is just one of those venues that absolutely nails...
Caswell House Wedding Photography Gallery
Are you getting married at Caswell House? I'd love to photograph your wedding! Check my availability for your wedding day by getting in touch over on the contact page.

& spectacular exclusive use venues.