What packages do you offer?
I offer a number of all-inclusive options, each one tailor-made to suit your wedding. My service can include thank you cards, guest books, extra photographers etc. Call me for a chat and we can work out what you need.
Is it always you behind the camera?
Yes. I'm not into subcontracting and will always shoot your wedding myself.
I really can't stand posing. Is that a problem?
Of course you don't. Posing doesn't come naturally to anyone and actually doesn't make for the best photographs.  I prefer a natural, sincere style of photography and am very good and bringing that out in others.
Do you have a preorganised list of group shots?
If you need a few formal shots to keep the mums happy, then I do have a handy list. I do recommend no more than six group shots, though, as stopping the whole wedding for endless group photos can be really disruptive. I'd go with:
Bride & groom with bride's family
Bride & groom with groom's family
Bridal party (you with your groomsmen, ushers, bridesmaids and flower girls)
Bride with her girls
Groom with his boys
One big group shot
What equipment do you use?
Yes, exclusively. I use the latest professional Canon digital cameras and professional lenses designed to shoot to a very high quality even in low-light conditions.
What about my HiRes digital images? How long do they take to arrive?
I
don't really subscribe to the old school philosophy that you are beholden to your photographer to purchase everything you want directly from them. I'm happy to provide you with a copy of the high res digital jpegs from your day after they have been edited (this is usually around 30 days after your wedding). You'll also be sent a high quality USB with the files on it 4-5 weeks after the wedding.
Can I make my own prints or not?
O
f course. Those digital files are yours to keep to do with as you see fit. There is, of course, quite a difference between a print you make at your local Boots and those that my professional lab can print for you. But it's entirely up to you.
Do you travel?
Absolutely! Have passport, will travel. Do just check my availability if your venue is particularly far away. Also, anything further than 60 miles away from OX17 3PG Kings Sutton in Northamptonshire I do ask for a 40p per mile contribution towards fuel. Should an overnight stay or flight be involved I do ask that those are reimbursed as well, but such things are not actually as expensive as you might think so do ask.
Do you shoot video too?
I don't but I can recommend some fabulous videographers who will do a beautiful job. See my Suppliers We Love page for more info.
Food on the day?
Yes, please. I will need some hot food at some point if it's not too much trouble. Photography is hungry work, after all.
Can we meet before we book?
Of course, I'd be be delighted to invite you to my studio in Kings Sutton nr Banbury OX17 3PT (conveniently close to the M40) to meet you and have a chat about your requirements. I tend to meet with clients in the week after work but I can accommodate daytime appointments as well if that suits you better.
Naturally, this being the age of technology, we can also meet via Zoom and you can book a Zoom call with me at a time to suit you HERE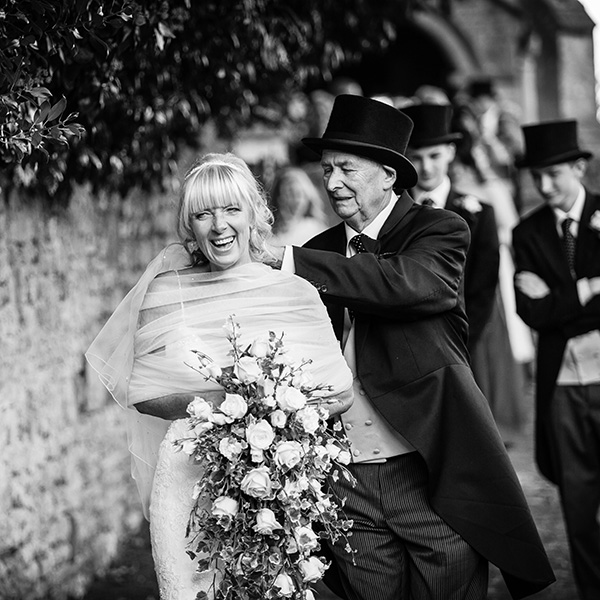 You sound wonderful. How do we book?
Please return a completed booking form and signed copy of David's terms and conditions wedding agreement, plus a retainer of £350 to reserve your wedding date. Once I'm booked, I'm booked…
Do you offer coverage for weddings with COVID19 restrictions?
I can offer you coverage from just a few hours for small intimate weddings with restrictions on guest numbers. Having a small wedding doesn't mean you can't have beautiful photographs just give me a call on 01865 400070.
What if I have questions that aren't addressed here?

STYLISH, SUBTLE + STUNNING