A very special part of the wedding photography process is the moment when after all the anticipation the wedding couple come to pick up their final wedding album from the studio.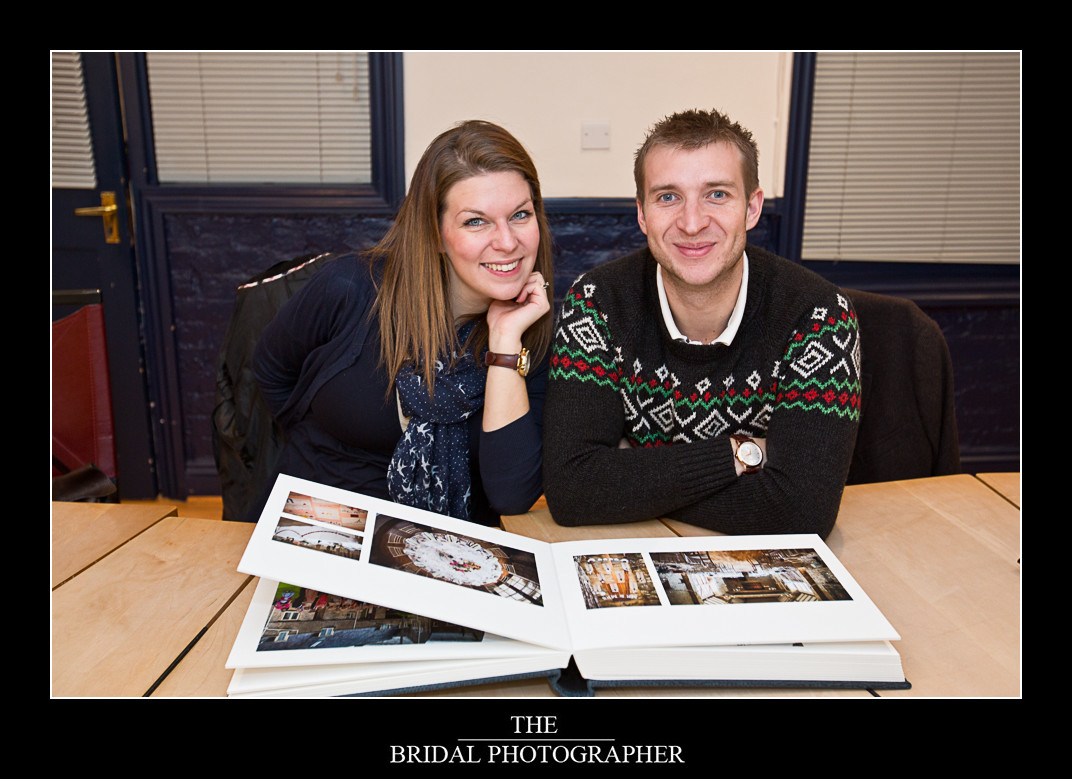 Often I will have first met the couple up to 2 years (sometimes more) beforehand when they first met me to discuss hiring me to photograph their wedding so it's quite an emotional moment and sort of the natural end to the cycle that has included pre-weddings shoots, detailed chats about what they have planned for their special day and of course the coverage on the day itself. I know the couple pretty well by the end and the moment when they see their final wedding album in all of it's amazingness is a very emotional moment for lots of people including me.
Robbie & Stacey were just an amazing couple to get to know and they got married in 2012 and had their reception at The Great Barn at Aynho. I will be blogging this wedding in full in the next few weeks but here is a taster of some of my fave images from the day.