At this glorious Warbrook House wedding we were blessed with the soft winter sunshine with the sun low in the sky, some beautiful moments were captured which I know you're going to love.
The venue
Fiona and Rob were married at Warbrook House in Hampshire. Warbrook House is a stunning Georgian manor house set in 130 acres of woodland and parkland, the rooms are light and airy providing the perfect atmosphere for their reception whilst the landscaped grounds really did create the perfect backdrop for photos. It had been raining a lot in the run up to the wedding but on the day the sun shone. The venue lent us a golf buggy to reach all the beauty spots, and after some rather hairy moments on muddy grass, it was definitely worth it.
My favourite image has to be with the beautiful couple at the fore, ahead of the tree lined Versailles style canal with the house in the background – a stunning view that frames the couple perfectly.
The dress
The bride wore a bohemian Claire Pettibone gown, which she found at Ellie Sanderson Bridal Boutique. I might be biased being married to Ellie, but this gown really is a show stopper! The feature back looked stunning in every photo, it was so detailed and intricate and suited Fiona to a T. The bride LOVES shoes and wore a stunning blue velvet pair of vintage YSL shoes under her gown.
The cake(s!)
Fiona baked every single one of the 10 cakes on the incredible cake table to keep their guests busy during their reception, it was stocked with a delicious spread each with a hilarious name, which is your favourite? I know mine!
10 Carat Cake
Victoria's Secreat Sponge Cake
Cups O'Plenty
Ginger Spice Cake
The're Marks's Crispies not Mine
Froot Cake
Coco Does Caramel Cake
Chocy-not-a-do-dah cake
Magic Shrooms
Keith Lemon Cake
Alongside the cake table was an iterative crafting guest book, everyone loved it, kids and adults alike, a hit all round!
Little Black Book of Suppliers
Dress: Ellie Sanderson Bridal Boutique www.elliesanderson.co.uk
Venue: Warbrook House www.deverevenues.co.uk/en/venues/warbrook-house/
Warbrook House Wedding Photography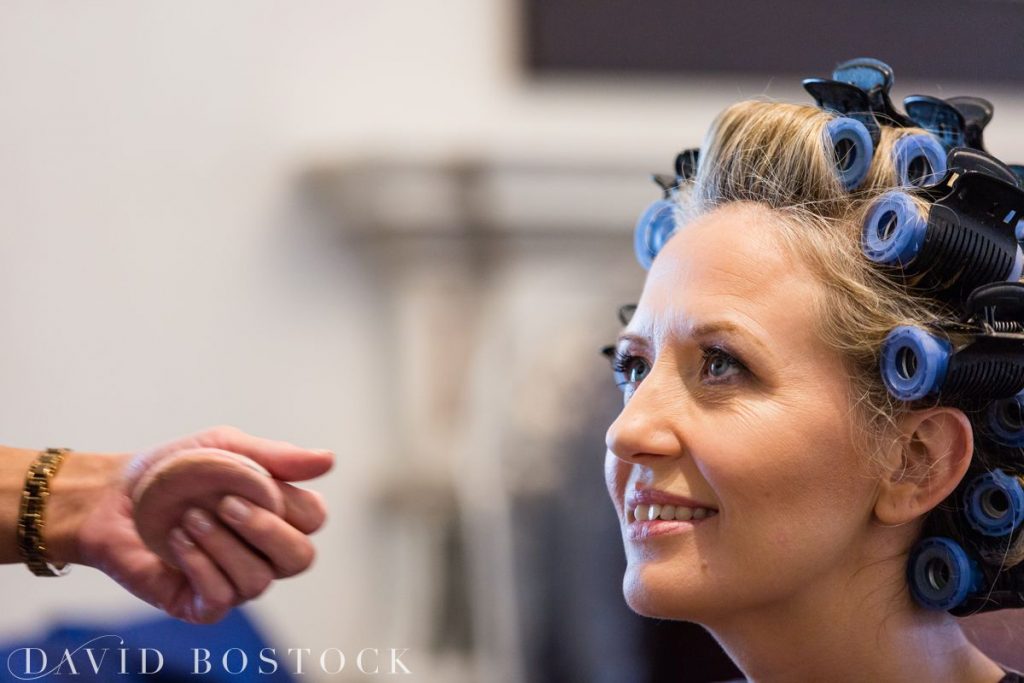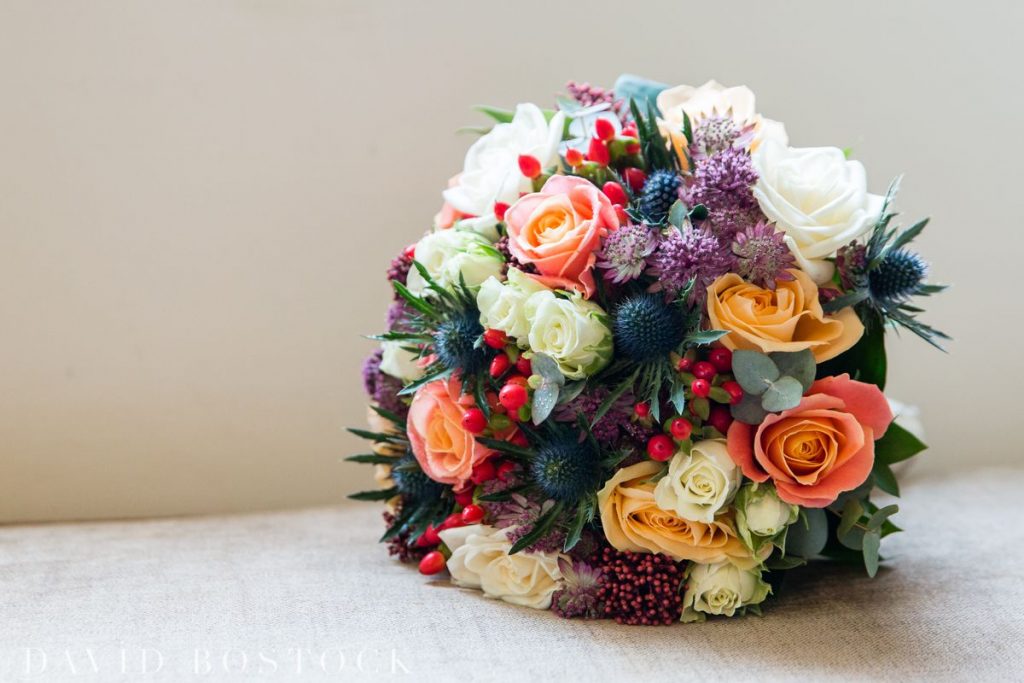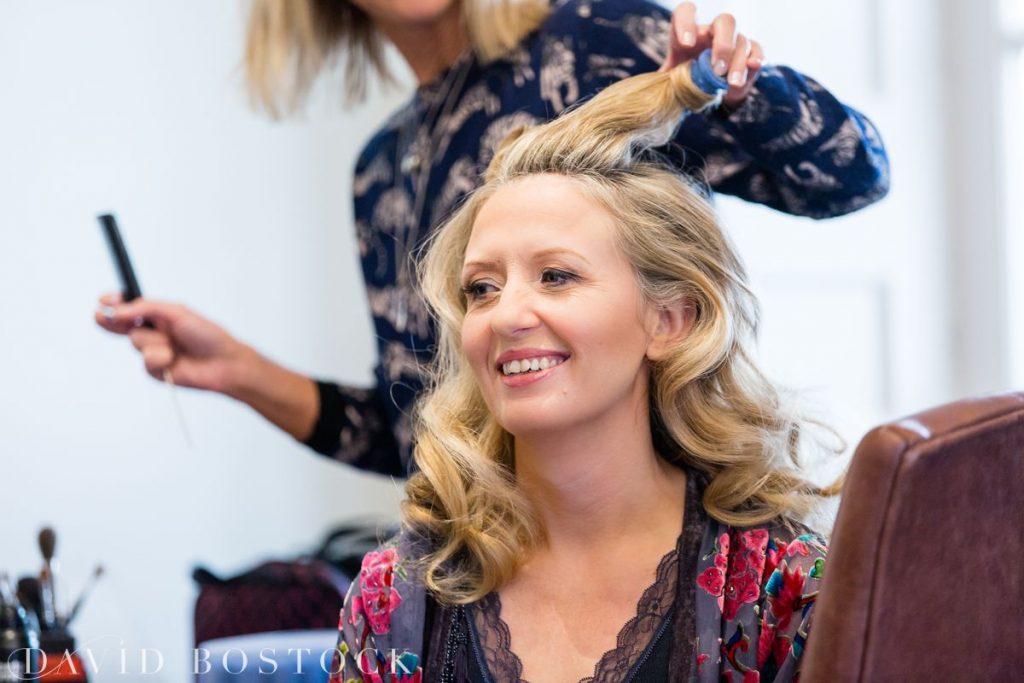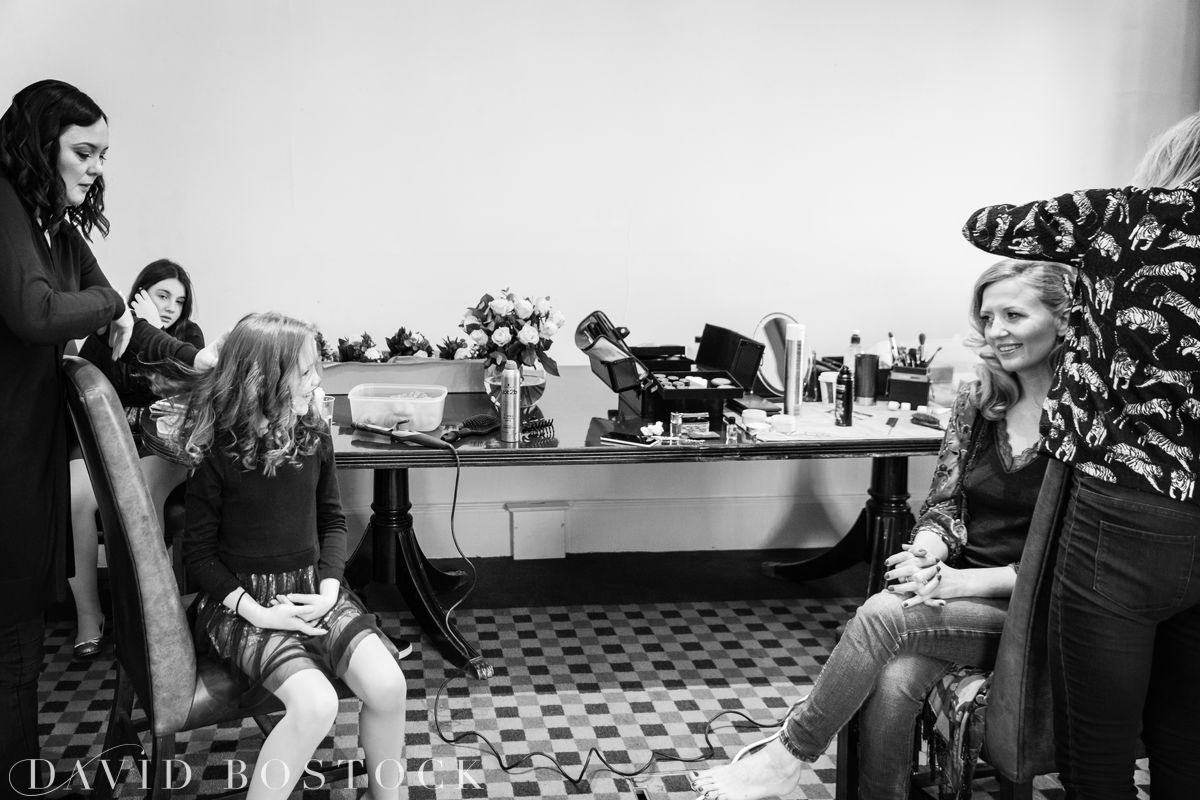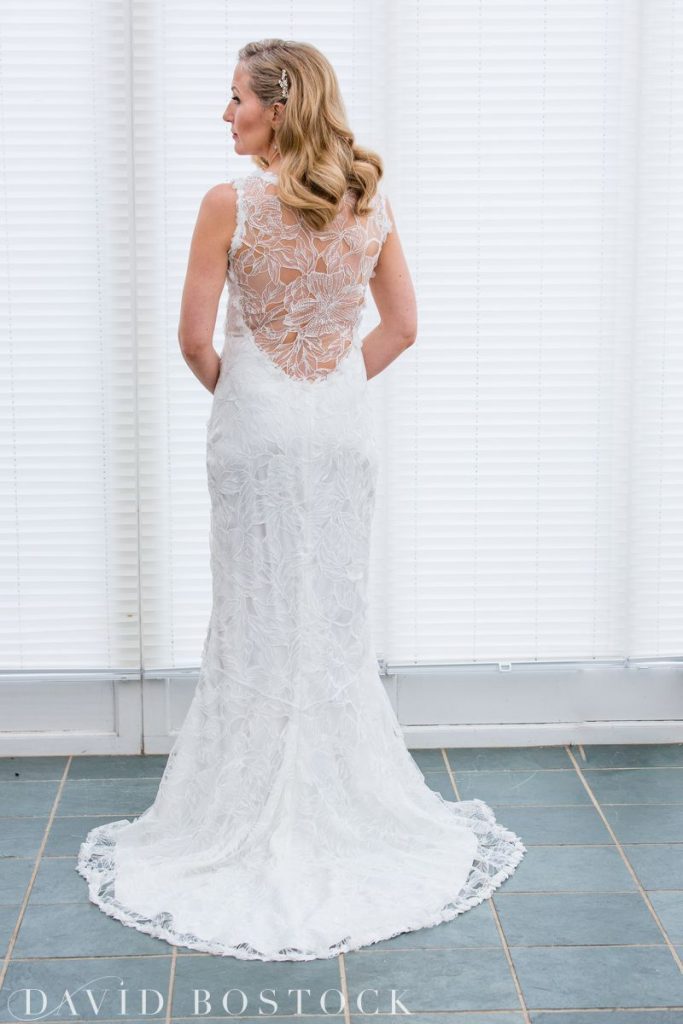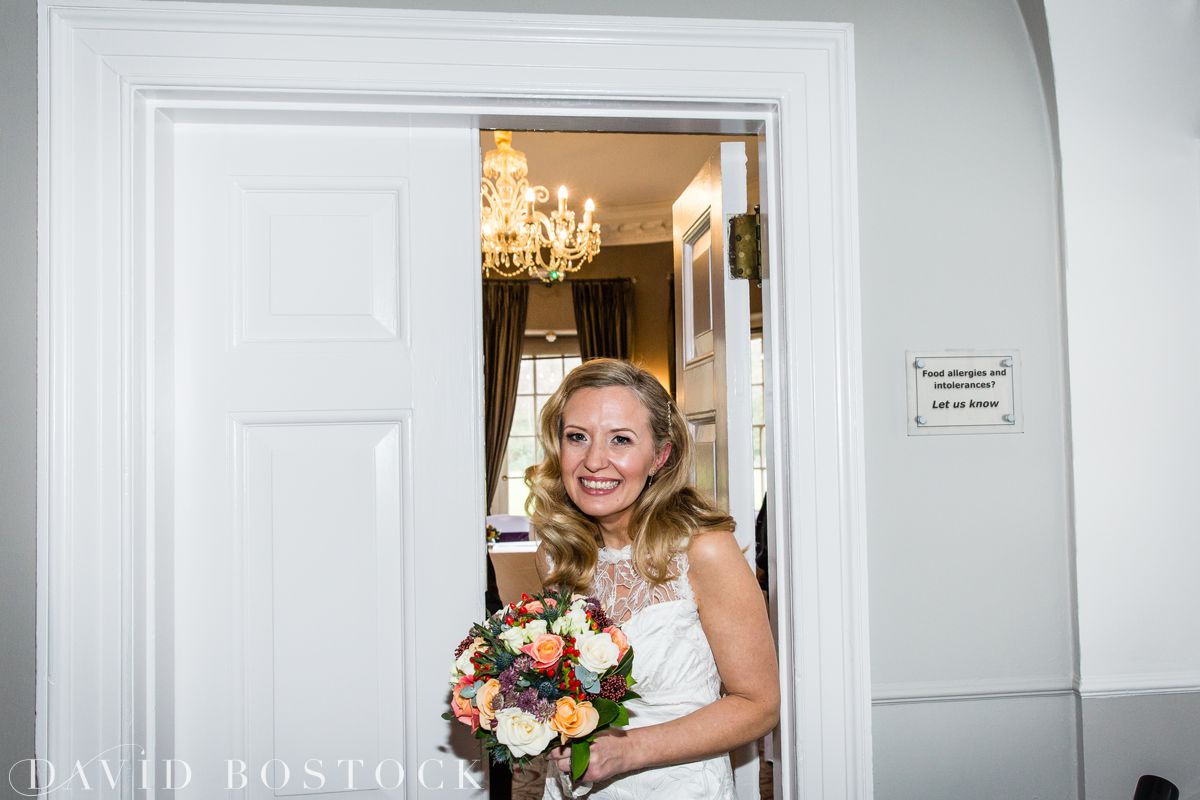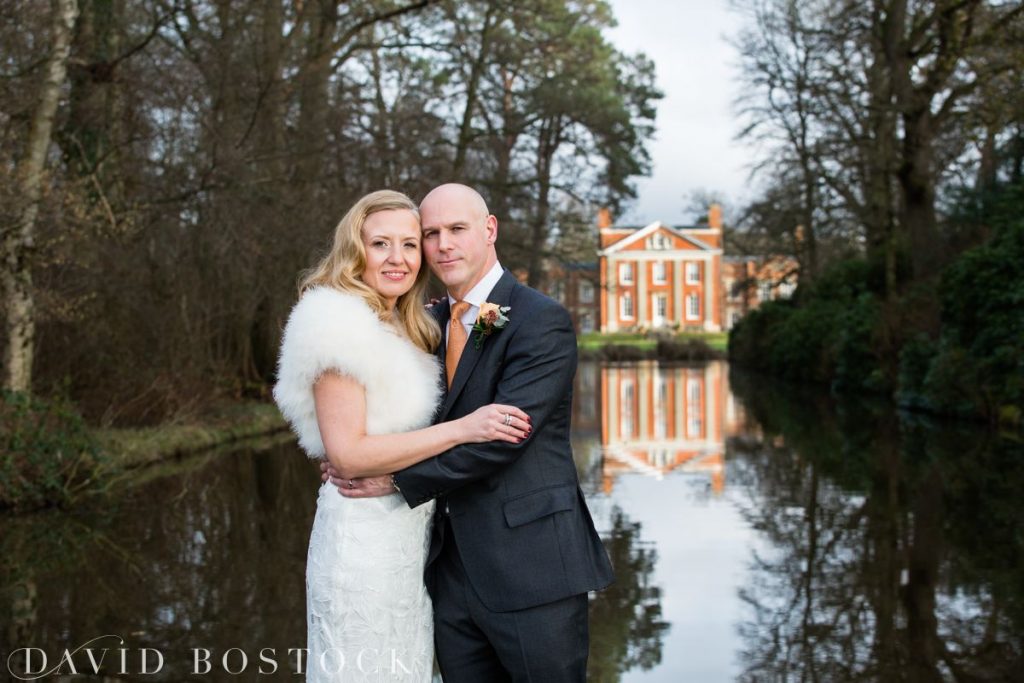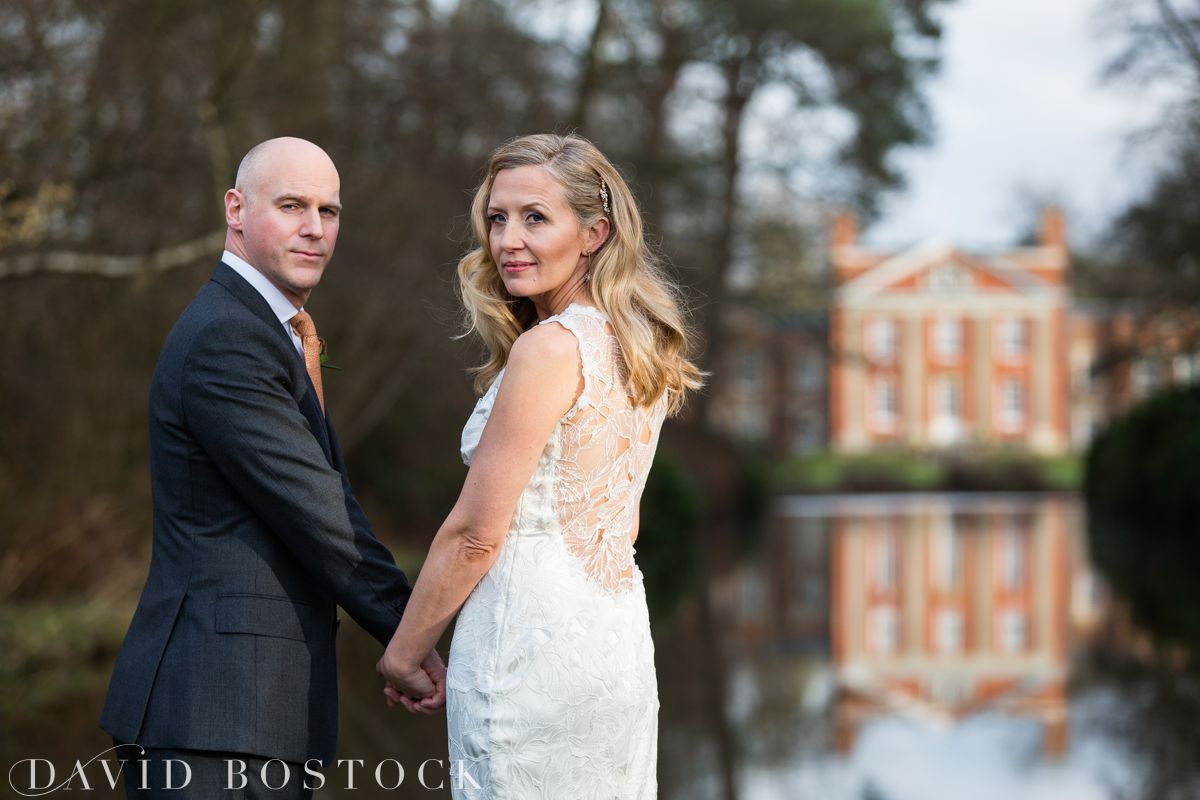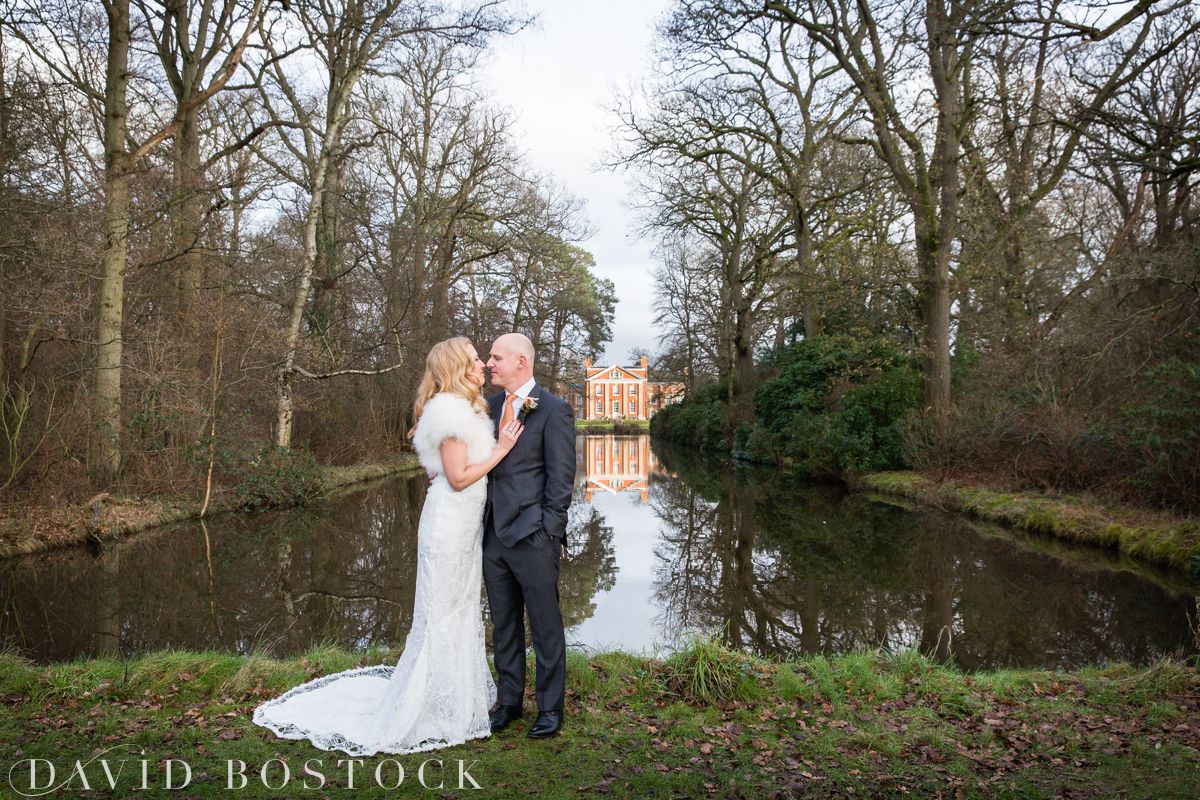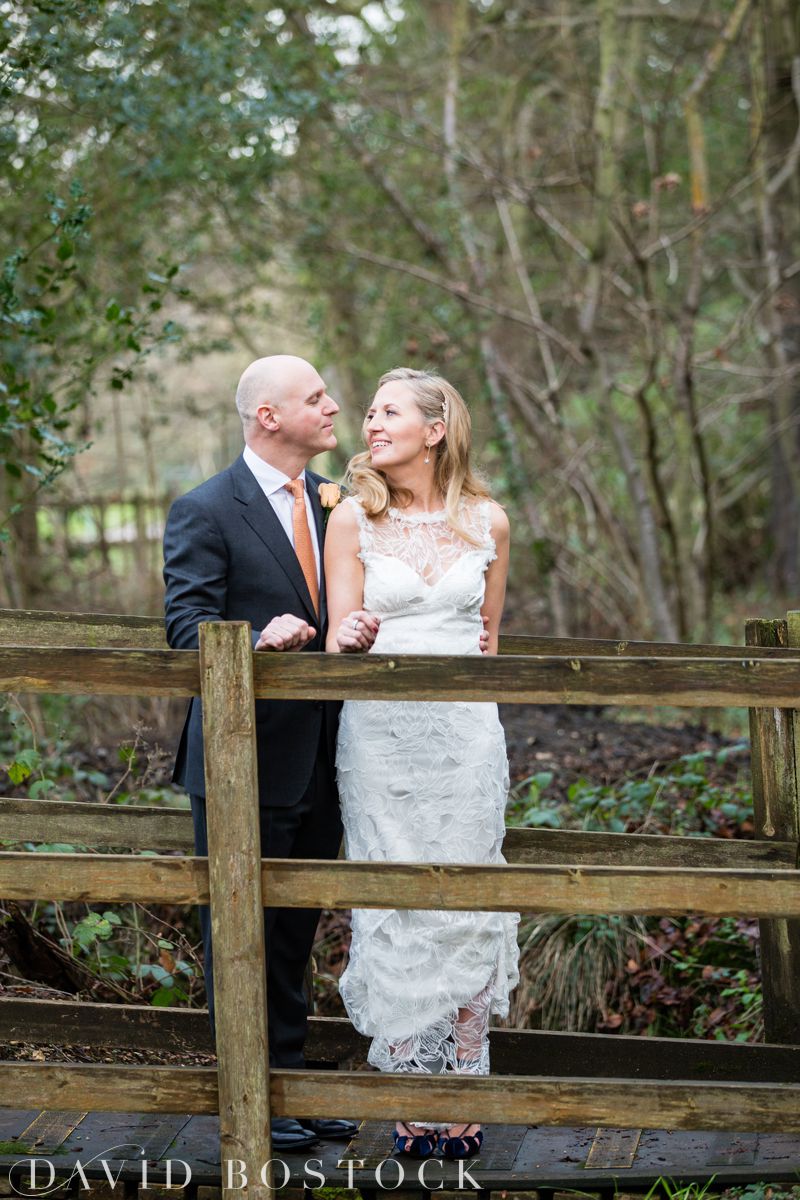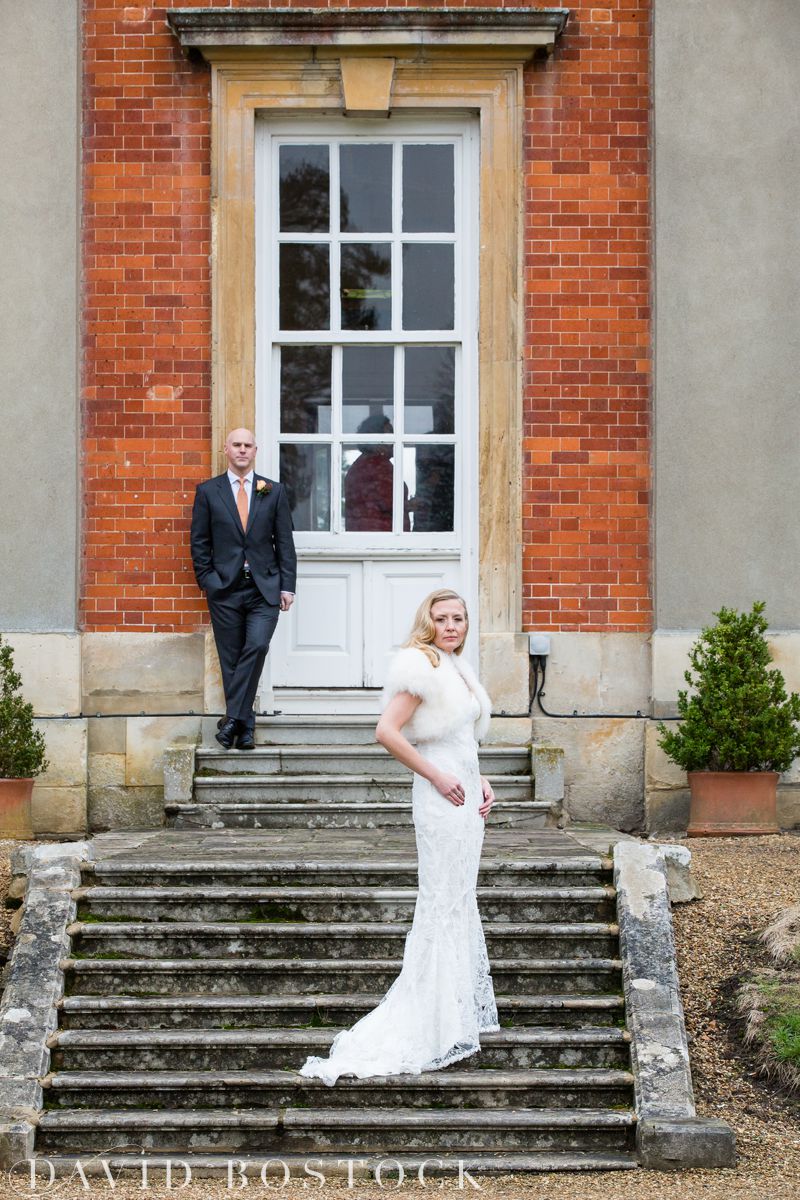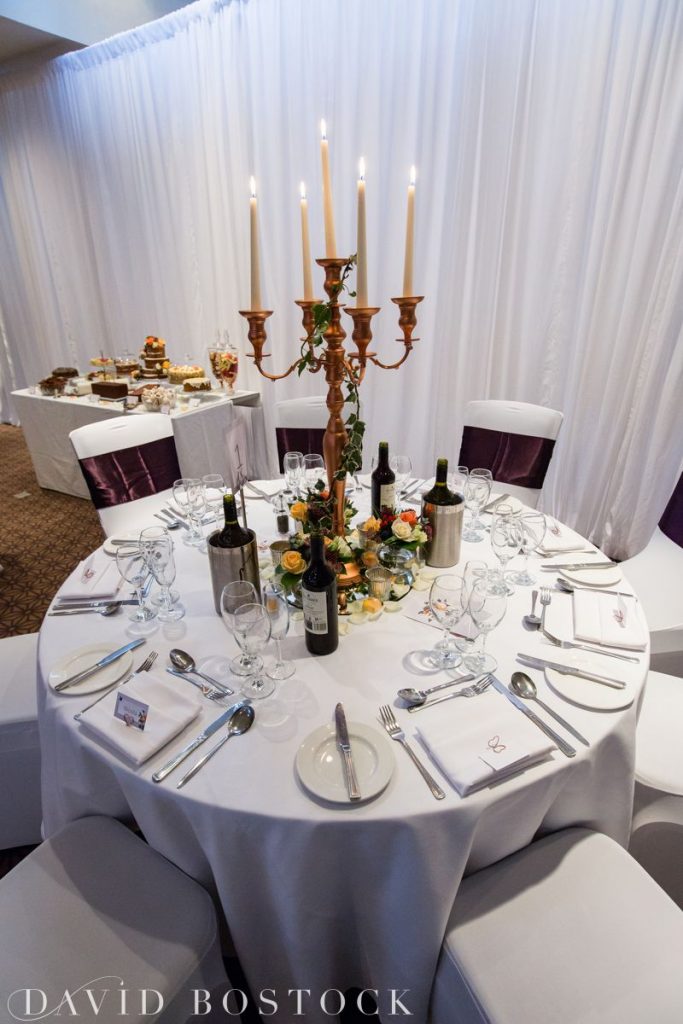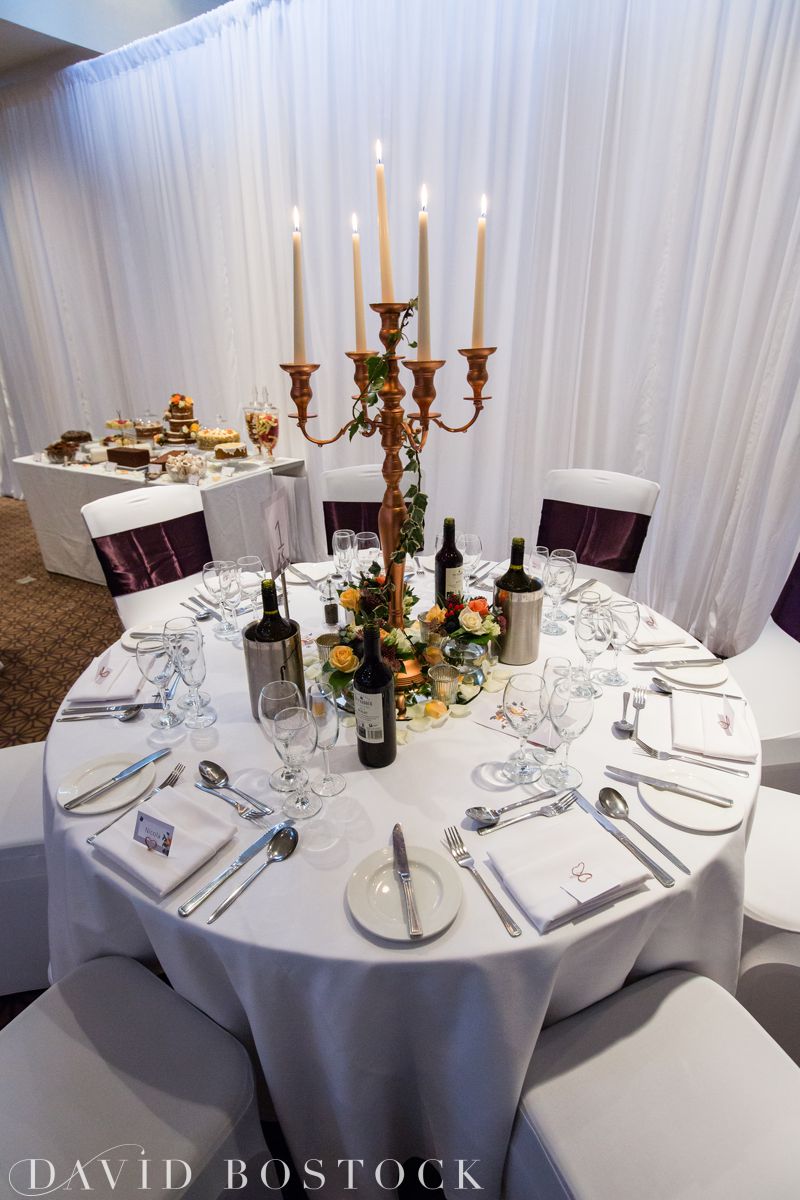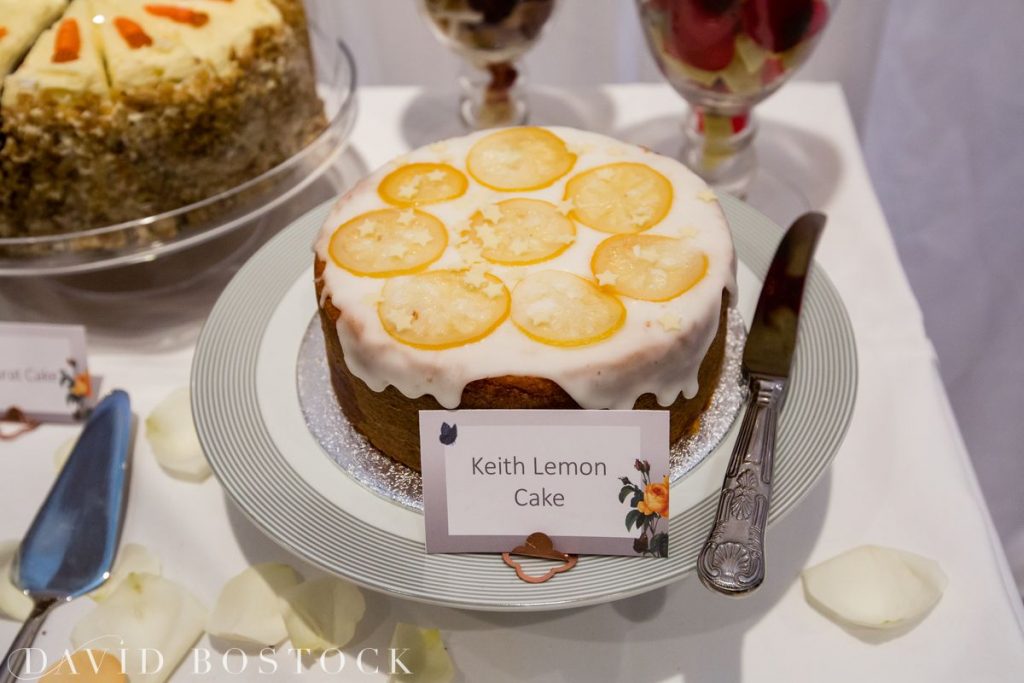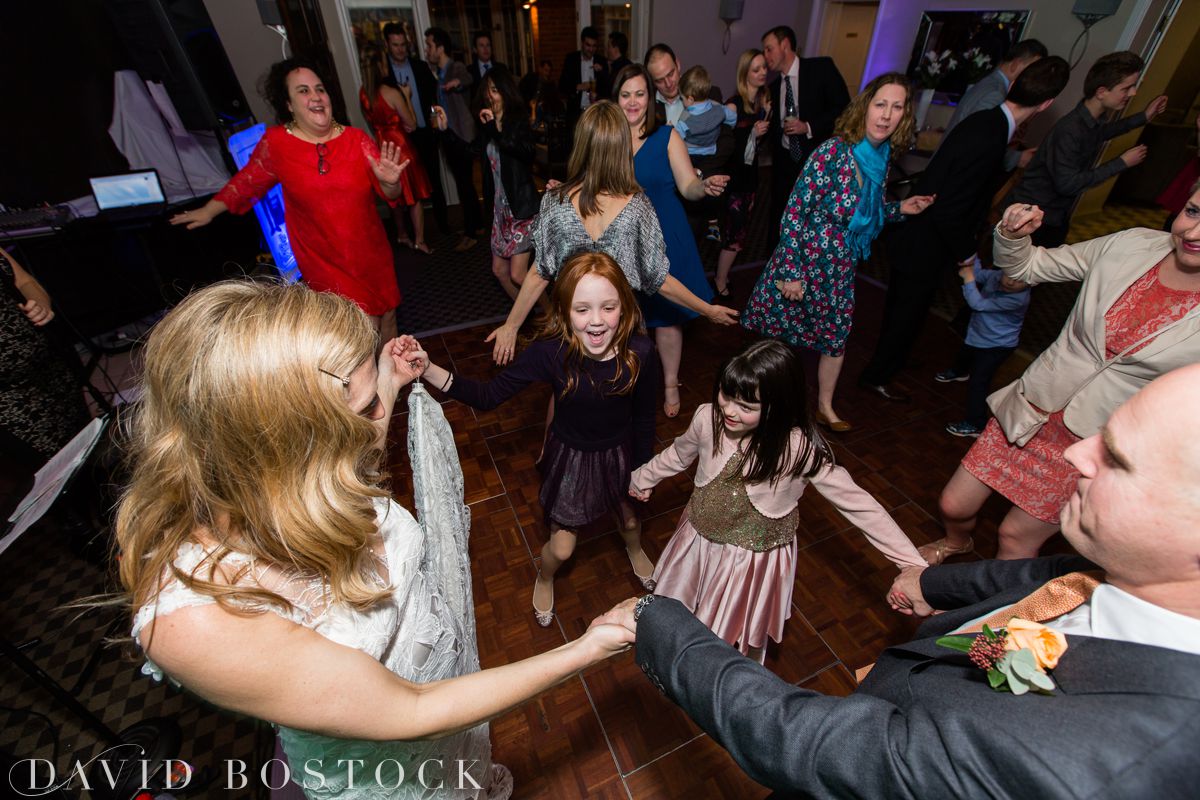 If you are planning to get married at Warbrook House or indeed and other wedding venue then why not check out our weddings website here DAVID BOSTOCK PHOTOGRAPHY