We all loved The Sound of Music as children and seeing the charming details incorporated into Claire and Mike's Stoke Place wedding will make you want to re-watch it until your heart's content! Their fresh spring wedding at Stoke Place in Buckinghamshire was an absolute delight to photograph.
Stoke Place was already very special to Claire and Mike, having spent their anniversary there earlier in the year. The glorious grounds and style of the venue provided them the ideal setting; the reception room was a blank canvas from which they could create their perfect fresh spring wedding. Oh and did I mention the food? Simply scrumptious, and with Guinness on tap I'm not sure there's much more you could ask for from a venue!
As mentioned Claire and Mike mixed in a few touches from The Sound of Music, Claire walked down the aisle to Edelweiss, the flowergirls wore white dresses with 'blue satin sashes' and favours were 'brown paper packages tied up in string'; anyone else humming to themselves now?…'dum de dum…these are a few of my favourite things'…apologies if you have this song stuck in your head for the rest of the day!
Other decorations that created some great Stoke Place wedding photography included stunning light up initials from Vowed & Amazed, handmade Mr and Mrs Hayes bunting from Bunting Boutique which they hung up at the church, and a homemade wedding cake from Mike's sister with little triathlete characters; Mike is a big triathlete…we were rather impressed!
In Claire's own words her favourite moment was 'walking down the long path at the church with my Dad and bridesmaids as we were all in giggles, then getting into the church and seeing everyone. Standing between my Dad and Mike was a lovely feeling of excitement, contentment and simply wow – this is happening!'
I was so pleased with the Stoke Place wedding photography that Claire and Mike's gorgeous day enabled me to produce, the venue provided so many backdrops for their modern wedding inspiration inside and some absolutely beautiful backdrops in the fresh spring air outside; simple and stunning!
Our Little Black Book of Contacts
Venue – Stoke Place, Buckinghamshire
Giant Initials – Vowed and Amazed
Bunting – Bunting Boutique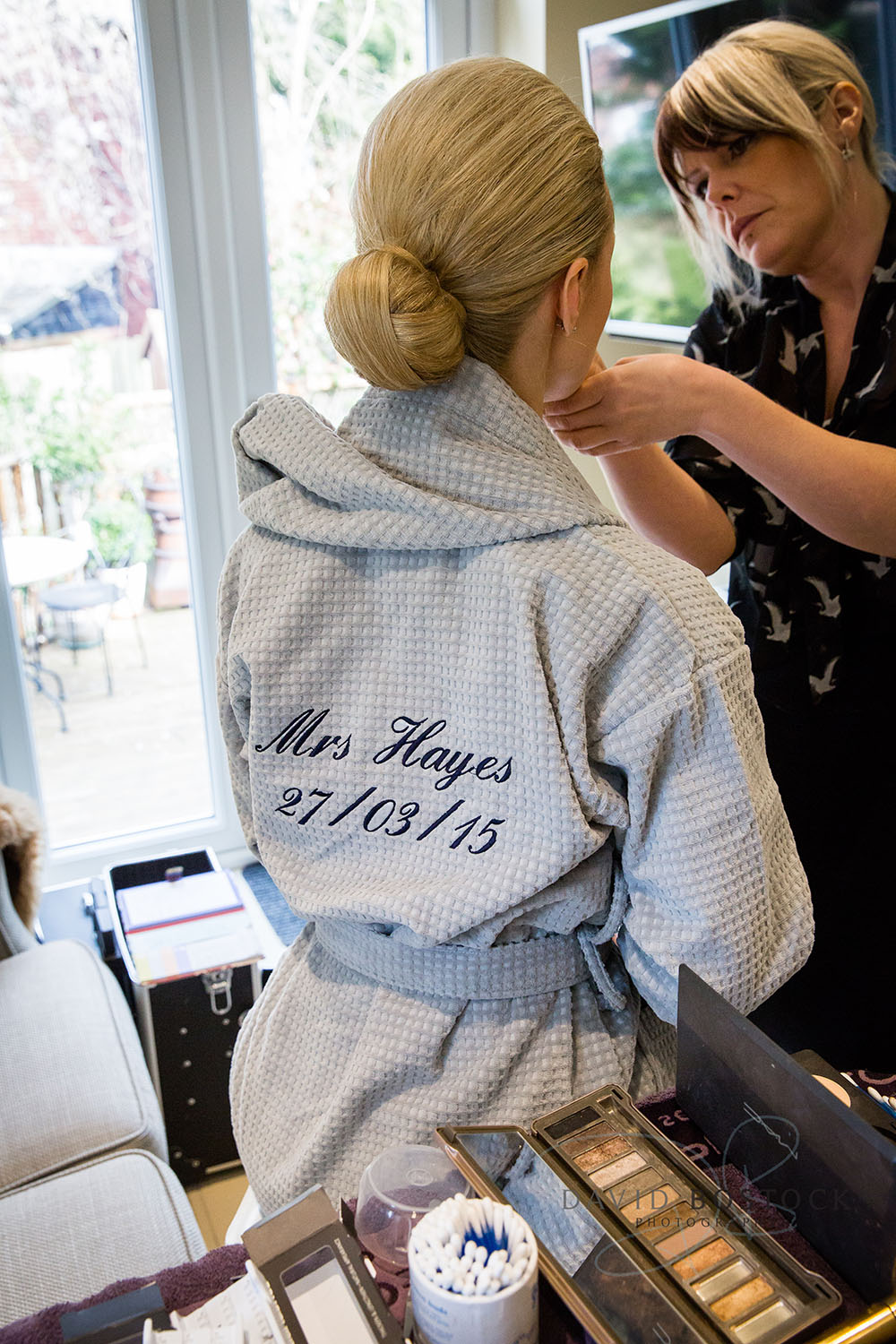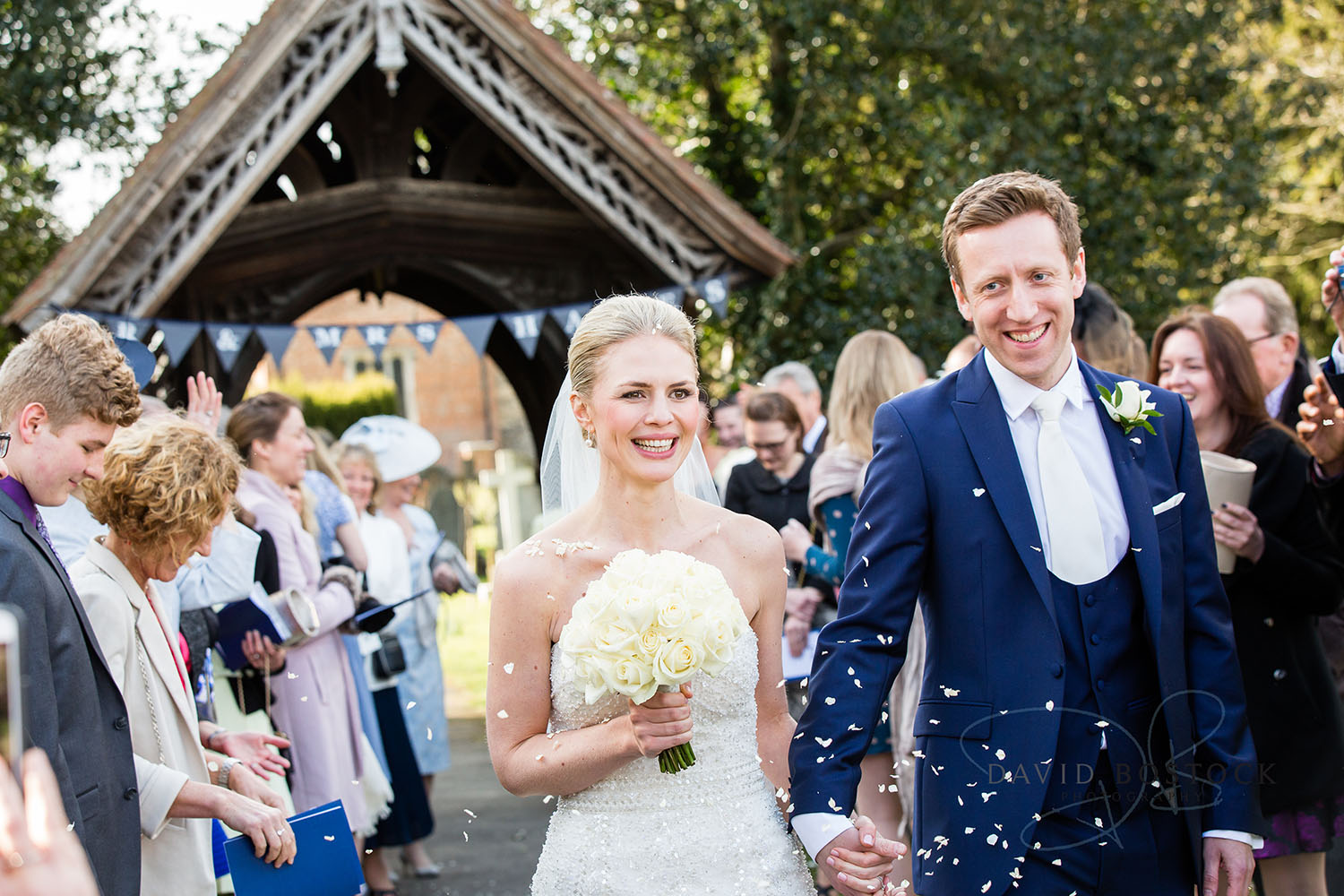 To see more of my wedding photography please visit my website www.davidbostockphotography.co.uk and browse the wedding galleries and if you wish to find out more please GET IN TOUCH
Please leave me a comment if you like this post and if you love it please share it using the 'Sharing Is Sexy' buttons here!